in February 2007 Agitation Free gave 3 Concerts in Tokyo
We prepare a documentation for that.
Here a picture from Shibuya O`West, more following soon!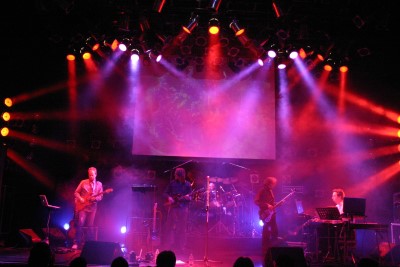 2001 Goethe-Institut established it`s 50-years existing with an exhibition in "Berliner Kronprinzenpalais" with the Exhibition "Murnau, Manila, Minsk. 50 Jahre Goethe-Institut". Agitation Free was honoured to be the one and only german rockband in this matter. Thank You Goethe-Institute!
Please visit the Sites of Goethe-Institute!

Our current CD "River of Return" is ready and available!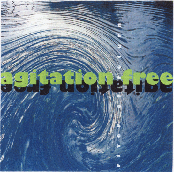 Musicians: Lutz "Lüül" Ulbrich (g, kb), Gustl Lütjens (g, kb), Burghard Rausch (dr), Johannes "Alto" Pappert (ex-Kraan, sax) and Michael "Fame" Günther (b, kb).
Guestmusicians: Chris Dehler (overtone-vocals, Didgeridoo), Koma (bagpipe), Minas Saluyan (perc), Bernard "Potsch" Potschka (g, Mandoline, Udu)
Distributed on the label Prudence order No.: 398.6552.2 by


Since 7.9.99 also available in theUSA. Distribution by Electric Kingdom