Our releases:
Malesch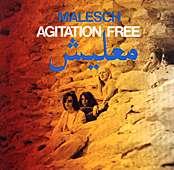 LP: 6/72, Vertigo
1978, IRI
CD: 1993, Spalax , Paris, France
2nd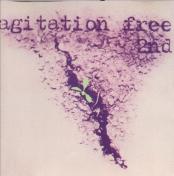 LP: 7/73, Vertigo
1978, IRI
CD:1995, Spalax , Paris, France
Last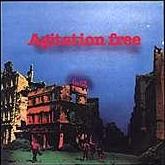 LP: 1976, Barclay
CD: 1992, Spalax , Paris, France
Fragments CD-ROM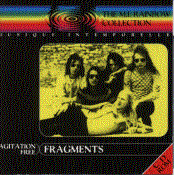 CD-ROM 1995, BMG order No. 76896403292
Fragments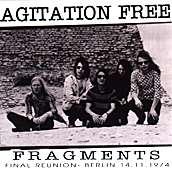 CD:1996, Spalax , Paris, France
At the cliffs of river Rhine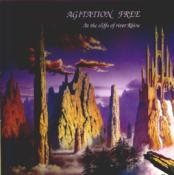 (Premastering in Los Angeles by Michael Hoenig!)
Cover by Ciruelo
Now third edition!
CD: released 1998, recorded 1974

The other sides of Agitation Free

Cover by Andreas Kaps
Now second edition!
CD: released 1999, recorded 1974 / 75

River of Return

Our latest CD "River of Return"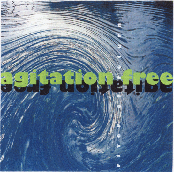 Musicians: Lutz "Lüül" Ulbrich (g, kb), Gustl Lütjens (g, kb), Burghard Rausch (dr), Johannes "Alto" Pappert (ex-Kraan, sax) and Michael "Fame" Günther (b, kb).
Guestmusicians: Chris Dehler overtonevoice, Didgeridoo), Koma (Bagpipe), Minas Saluyan (perc), Bernard "Potsch" Potschka (g, Mandoline, Udu)
This CD is distributed on the label Prudence order No.: 398.6552.2 by


Since 7.9.99 this CD is available in the USA. Distribution by Electric Kingdom
CD`s i.e. available by: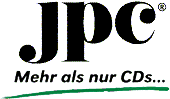 Milestone Mail Order (Repertoire Records), Hamburg, Germany, order No. Garden of Delights CD 032
and:
USA: The Laser`s Edge, P.O. Box 388, Voorhees, NJ 08043-0388
phone +1-609-751-6444, fax 7466, email lasercd@aol.com http://www.jersey.net/~lasercd

JAPAN: Marquee, 102 Maison Mejiro, 3-1-17 Shimo-Ochiai, Shinjuku-ku, Tokyo,
161-0033, Fax 0081-3-3954-9563,
E-mail marqblu@remus.dti.ne.jp

SCHWEDEN: Record Heaven, P.O. Box 25, S-23042 Tygelsjö, Tel. 0046-40466644, Fax
0046-40466647, E-mail
Michael@recordheaven.net , Homepage www.recordheaven.net

SCHWEIZ: Black Rills, Hauptstr. 1565, CH-9126 Necker, Tel./Fax
0041-71-3741181/82

FRANKREICH: Alain Gavignet, 2 rue de la poste, F-25600 Sochaux, Tel./Fax
0033-381320842, Fax 0033-
384213623

ENGLAND: Ultima Thule, 1 Conduit Street, Leicester LE2 OJN, Fax 0044-1162854555

ITALIEN: Black Widow, Via del campo 6R, I-16124 Genova, Tel./Fax
0039-010-2461708

---
Copyright (c) Agitation Free. All rights reserved.